Inkstroke Eyeliner
一款质地柔滑、色泽饱满的防水型眼线凝胶,一笔画出迷人眼线。
产品详情
/inkstroke-eyeliner-0729238138599.html
订单金额满25美元可享受免费配送和免费试用装。
概述
产品描述
这款色泽浓郁饱满的防水型眼线凝胶以日本书法采用的Sumi墨为灵感之源,轻松一笔即现迷人眼线。让眼线粗细自如,同时避免积线、模糊、脱落或晕染。打造不会褪色的光滑眼线。含便携式尖头眼线刷。配以精致的资生堂原创包装盒,灵感源自日本书法采用的砚台。
Deep + Lustrous科技可保持颜料色泽饱满,分布均匀,同时避免影响色彩的鲜艳度。
Smooth Fit Complex EL帮助打造不会出现积线或模糊的眼线。
长达8小时的持久妆效。
防汗、防水、防皮脂、防褪色、防晕染。
眼线盒中有狭缝,用于刮掉眼线刷上的多余眼线凝胶。
使用一次后:
96%认为妆效不会褪色
95%认为妆效不会积线或模糊
94%认为质地极为柔滑
(经116名女性测试)
如何使用
第1步:使用眼线刷沾取少许眼线凝胶。扫除多余眼线凝胶,在V形突起的下陷处将刷头定型。 第2步:将眼线刷平压在眼睑上,然后由内眼角向外涂抹。 第3步:拿起眼线刷,填充睫毛间的缝隙。 第4步:使用后盖好盒盖,并始终用纸巾擦拭眼线刷头以保持清洁。
主要成分
配方含有Super Hydro Wrap Vitalizing DE EX,令肌肤加倍水润。
Flexible Network EL可带来持续一整天的清新妆感。
如何使用
明媚双眸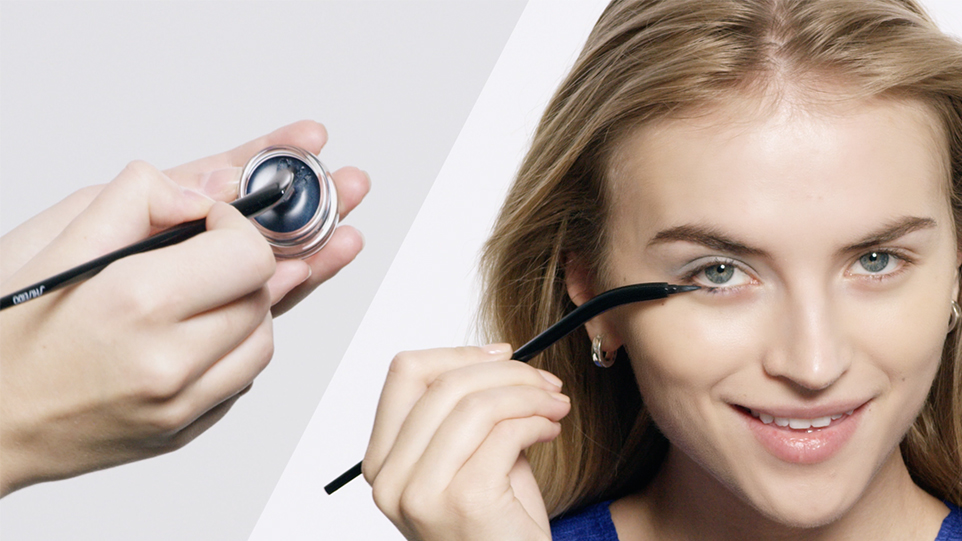 光彩照人的活力妆容
光彩四射的妆容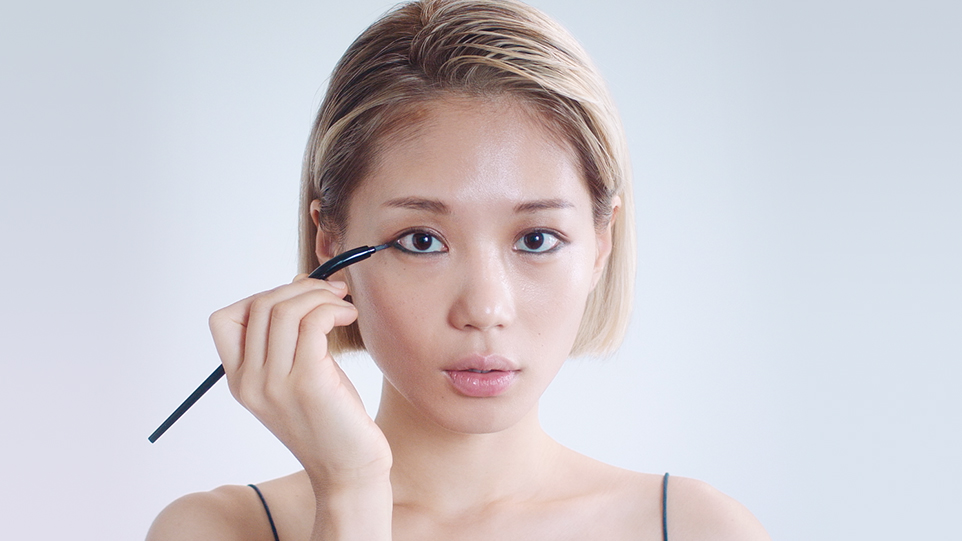 推荐
问题
Hello, Im an Eastern European with very fair skin, dark almost black hair and dark brown eyes. What color eyeliner and eyeshadow would u recommend for every day.
Hi Deanna, we recommend trying our Luminizing Satin Eye Color Trio in Voyage and lining your eyes with Inkstroke Eyeliner in the shade Kuromitsu Brown!
发表日期:2018-05-22
I have very sensitive eyes. Is this eyeliner suitable for people that wear contact lenses. Thank You
Hi, Inkstroke Eyeliner is suitable for those who wear contact lenses. If you have any particular concerns, we recommend consulting your physician.
发表日期:2018-04-25
hi im 54 years old medium colour skin and dark broun eyes whitch colour of eyeshadow and eye liner will look nice on me thank you
Hi Donna, we think Inkstroke Eyeliner in Shinrin Green would look fabulous on you!
发表日期:2018-04-03
I have very dark brown hair (almost black) and a medium complexion. What color liner would you recommend? Thanks.
Hi Doreen! Based on your description, it sounds like Shinrin Green and Nasubi Purple would look great on you!
发表日期:2018-01-25
Hello. I have Filipino light brown complexion with straight black hair. My eyelids are not so great to put eye make up on it. What color do you suggest? Thank you!
Hi Weng, it sounds like Shinrin Green would look amazing on you!
发表日期:2018-01-22
Hello, I have curly brown/red hair, pale skin, and light brown eyes.  What shade of gel eyeliner should I get? I really like to accent my eyes. 
Hello, we think the shades Kuromitsu Brown and Shinrin Green would look great on you!
发表日期:2018-01-05
Hi!  I have fair skin, blonde hair, and blue eyes.  What color do you suggest I use?
Hi- Thank you for contacting Shiseido Cosmetics. Our Inkstroke Eyeliner in Kuromitsu Brown would be perfect for you. Please let us know if we can be of any further assistance.
发表日期:2017-09-05
Do you recommend buying the additional brush on your website or using the brush that comes with the liner and why?
Hi- Thank you for contacting Shiseido Cosmetics. Our Inkstroke Eyeliner Brush has the perfect shape, stiffness, length, and thickness for the ideal line each time you apply making the application of your eyeliner effortless. For more information on how to use this brush, please follow the link here http://bit.ly/2hkvt22. Please let us know if we can be of any further assistance.
发表日期:2017-09-01
bvseo_sdk, dw_cartridge, 16.1.1, p_sdk_3.2.0
CLOUD, getContent, 12ms
questions, product
评价
Inkstroke Eyeliner
评分: /
5
评论者
3
.
评分:

5

/

5
评论者
elle_mcculdr
来自
Awesome liner!
I bought this in dark brown, it's very good, creamy, stays on without smudging. Good formula not easy to dried up. Next I bought the green one. It's very dark green almost black with a bit green shimmer, not your typical colorful liner as I would think.
发表日期:2018-04-13
评分:

5

/

5
评论者
Snoglow
来自
The Best Cream Eye liner EVER USED!!
I just got my 3 colors of the new Shiseido's eye liners. WHAT A TREAT!!! I got the blue, purple, and green, for now. Here's what I love about them: The colors are true and don't fade out, the usual 'cheap' liners that come with them, are completely TIGHT LINING PERFECTION, and I'm saving them for their portability and possible face painting!! And the best feature of all, which NOBODY HAS, is the hard V in the pot liner, which allows you to get the perfect amount of color on your liner tool. If you accidentally get a little clump, just swipe it off on the V!!! Now that's what I call the greatest invention, since the WHEEL, LOL, but seriously, it is a REVOLUTIONARY DESIGN!! I love these liners so much, I want to share with all of you a great product for cleaning up accidental mistakes. I just bought a HUGE plastic box of at least 100 Sephora brand, skinny little, barely cotton covered little Q-tip-like, makeup fixers. NO, I DO NOT WORK FOR SEPHORA, I'm on SSID, and if I hadn't been a Sephora makeup junkie, I would have NEVER discovered my WHOLE LINE of skin care of Shiseido, nor would have ever gone to the Shiseido's site. So, that being said, these amazing little 'fixer's', only cost $6.00!! I just wanted to share that with all of you who want that absolutely perfect tight line look. One little shake of the hand doesn't mean you have to take off ALL of your eye liner. I Really HATE that!! These awesome eye liners will probably be on Sephora, anyway, I'm just glad I GOT THEM FIRST, at your SITE!!! I really can't say enough good things about them. Just buy one; I went all out and bought 3, taking a risk that paid off 100%!! I HATE pen liners, they dry too fast, and I'm not good enough to put on my own eyeliner, so that's why I love pot liners, and you are going to LOVE THAT V!!!!
发表日期:2017-08-06
bvseo_sdk, dw_cartridge, 16.1.1, p_sdk_3.2.0
CLOUD, getContent, 9ms
reviews, product